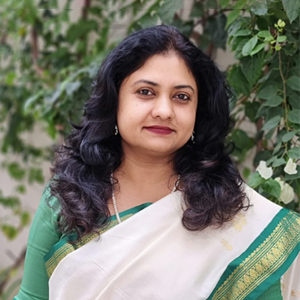 Ms. Thanuja
Chief Communicating Officer
Ms. Thanuja a Commerce Graduate from Mount Carmel College and a Post-Graduate in Multimedia, Animation and Creative arts. Comes with a rich 27 years of experience with high entrepreneurial qualities. She's always been a leader and influencer in the Education Segment throughout her career, she has contributed hugely to several prominent and reputed brands in the Education domain specifically to Schools, Pre-Schools, and other Institutions. Her Instinctive aptitude and panache at work has earned her repute with flamboyance. Her passion has come to fruition which has enabled rapid growth of Nalapad Academy in all aspects since its Inception.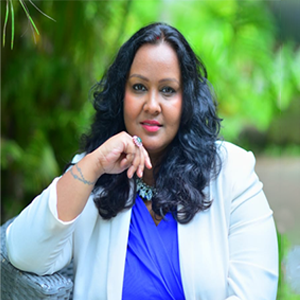 Ms. Nidhi Tripathi
Head of Department - Admission & Marketing
Ms. Nidhi Tripathi is an ingenious individual. She drifted from her education in law to pursue her creative genius by ideating branding strategies for some of the best international schools in Bangalore. Possessing 15 years of experience, she thrives on her panoramic global outlook. Her entrepreneurial skills led her to manifesting the unveiling many preschools and main stream international schools. Gifted with gab and a positive vibe, she is a promising Student counselor, Parent guide and a successful educational consultant who is adept with all curriculum trends. Currently towering her role as Head of Admissions and Marketing at Nalapad Academy she has made a sound buzz about this school at various forums.
Academic Team
Mr. B M Subramanya Swamy completed his M.Sc (Zoology) & B.Ed from University of Mysore , He is a dedicated and astute professional with over 20 years of experience in teaching and student management. He has a rich experience as an Exam officer, Cambridge coordinator and Vice-Principal of various International schools of India and abroad. Being an effective communicator and a teacher of biology in the Cambridge curriculum, He shares a par excellence rapport with the students and facilitates their admission in foreign universities, He was a Top 50 finalist in the Dedicated Teacher Award for the year 2019 & 2020 from Cambridge University Press UK London as a testament to the commitment and dedication to the profession of teaching, Currently he is working as a CAIE Co-ordinator and Exam officer at Nalapad Academy, Mr. Swamy is an asset and guiding light for our institution.
Sai Lakshmi Ammula has always been inspired by the art and science of teaching. She has 15 years of international education experience, in International Baccalaureate (IB), Integrated Primary and Cambridge Assessment International Education (CAIE). She has handled the 5-year IB review. She has worked in various capacities as a Preschool Administrator, Kindergarten Teacher, Homeroom Teacher, Mentor, Workshop Leader, Primary Years Coordinator and is currently working as an academic coordinator for grades 1-10. She is a Global Perspectives facilitator. Her educational philosophy stems from a foundational belief that we need to build strong relationships with each student to develop an understanding of their unique abilities and strengths, nurture them and play a key role in their learning journey. She is passionate to instill values in her students. She wishes each child to have a great educational experience with an emphasis on holistic education without compromising on academic excellence and values. Her expertise is in creating, implementing and continually improving on educational methodologies focused around developing a 21st century learner.
Ms. Caroline completed her B.A , NTT Teachers training, Diploma in Montessori and a Crash course in child psychology ; she has been teaching in multiple well reputed institutions for about 32 years and this line of profession has always been her passion. She is known for her experience in different classroom environments across various age groups. She is ardent believer of effective practice where children get the most engaging & insightful learning experiences to ensure holistic growth and development. She is known for her strong interpersonal skills, Proactive about responsibilities, Ability to Multi task and prioritize work with utmost creativity, She is working as a Pre-Primary coordinator at Nalapad Academy.