What is International Education?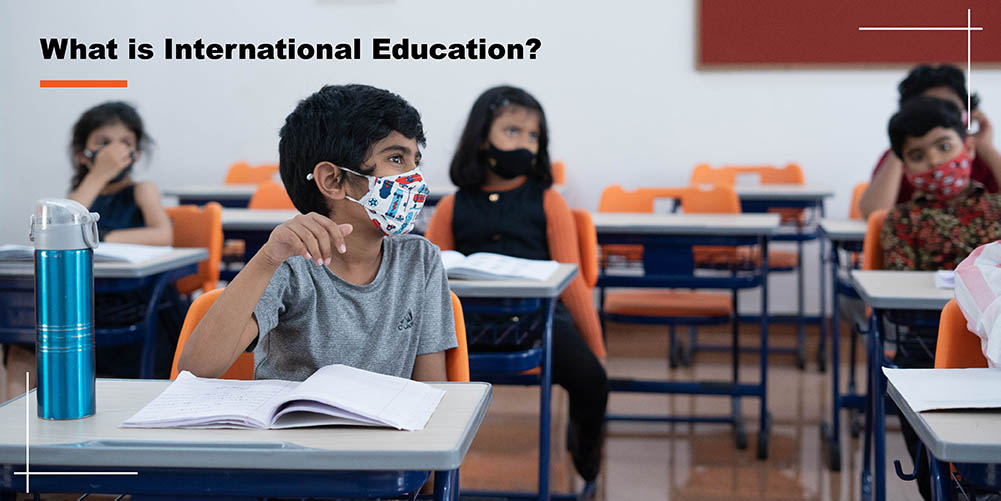 Several parents are busy gathering information about the word international education and the learning system. But why is there so much buildup about international schooling in the first place? Let's understand.
What is an international school?
An international school gives international education to children from all over the world. Mostly, they're placed in big cities and accommodate children from a foreign land as well as home countries to impart education using exceptional learning methods and an international curriculum.
But when did international schooling begin?
British families often place their children in international schools in the UK. Also, there are some of the best international schools in other countries, such as the United States, France and Germany.
The International Association of School Librarianship (IASL) put together a list of criteria in 2009 that make a school international. These are:
• Students can transfer their education from one international school to another.
• An institute for multilingual and multinational students
• Students pursue education based on an international curriculum.
• Ensuring learning based on international accreditation (Council of International Schools CIS).
• Schools with international teaching faculty.
• English is the primary or bilingual language.
However, several schools have amended some points of the criteria to provide an extraordinary learning and education system to the students.
International Curriculum
These campuses are not part of the host country's educational system and offer a curriculum like English National Curriculum or IGCSE curriculum that differs from the host country. The curriculum focuses on global education while meeting the needs of the Ministry of Education of the host country.
Schools like Nalapad Innovate International Curriculum and provide proper international schooling. How does it benefit your child's education?
• Classes are taught in English, French, Spanish, and other foreign languages. It assists your child to get a command over different language naturally.
• Local students can get exposure to creative and hi-tech learning classrooms of apple-smart classes for smart education and maximum growth in children.
• Prepare students to apply for higher education institutions and global competitions in other countries.
• Students are encouraged to develop an 'international mindset' and have access to foreign teachers for in-depth learning.
Why should you choose an international school?
The differentiation in growth and deeper understanding of subjects that an international school builds never happens in any other educational institute.
For exceptional learning, intellectual studies, hands-on experience with new technology, understanding of international curriculum, preparing for international academic growth are several reasons to enrol your child here.
If you are looking for premium international schools in Bangalore, learn about Nalapad Academy today: https://nalapadacademy.in/